20-lecie "GRUPA PROFIT" Sp. z o.o.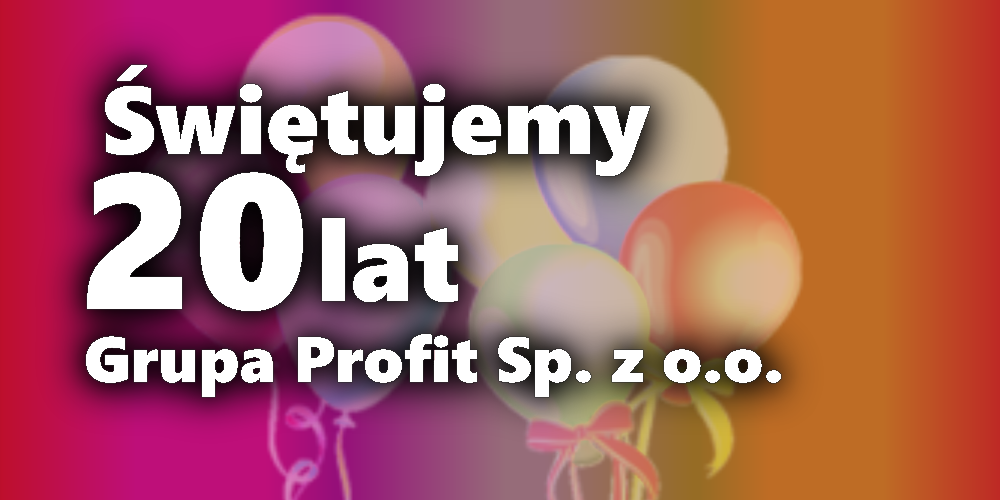 Rok 2020 jest dla nas wyjątkowy, ponieważ to właśnie w tym roku przypada 20-lecie istnienia naszej firmy. Jubileusz ten to okazja do wspomnień, podsumowań a także spojrzenia z optymizmem w przyszłość.
Jest to również okazja aby podziękować wszystkim Klientom i Partnerom za dotychczasową współpracę oraz zaufanie jakim nas obdarzyli. Mamy nadzieję, że kolejne lata będą dla nas wszystkich przepełnione sukcesami.
Dziękujemy!
Anna i Adam Nieradzik wraz z zespołem